VANS HALF CAB History in illustration
KDLIG x VANS x SOLE DXB project
Got invited to create an illustration for a Sneaker Summit held here in Dubai, SOLE DXB 2012, it's for Steve Caballero's Vans Half Cab. To know more about the history of the Half Cab, and to understand more the illustration i've created, just click here HALF CAB

A friend of mine tagged Steve on the illustration I uploaded on my facebook page, and told me how he love my work and would love to have the original sketch. We ended up trading art so last week i printed an A1 size of the illustration, a packed along with the original sketch, shipped late last week,and on it's way to Steve's doorstep. I am also expecting on getting my print from one of Steve's artwork and a signed Half Cab from him soon, STOKED!!!


Original sketch on sketchpad
Final Illustration done with Adobe Illustrator, printed on fine glossy paper.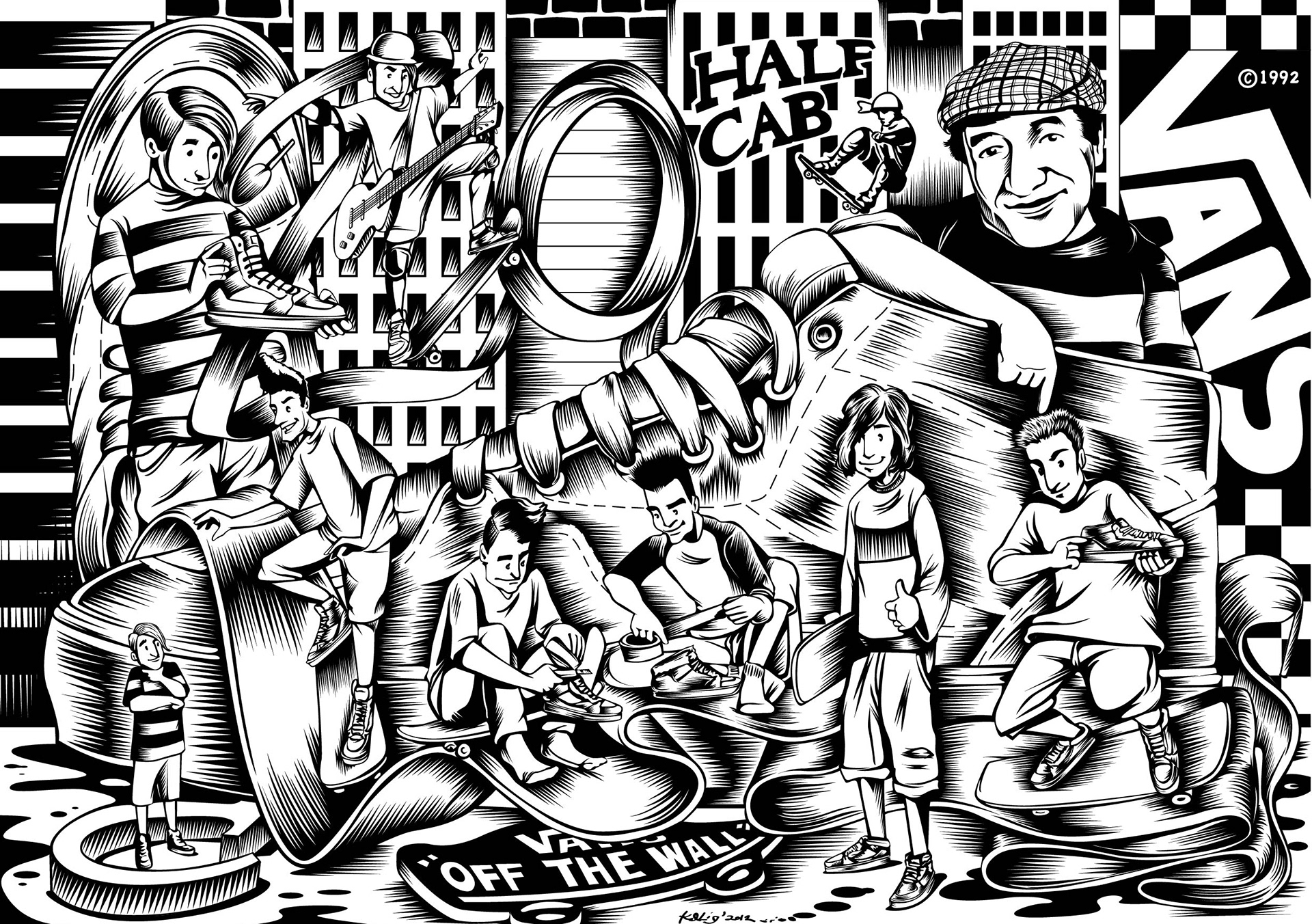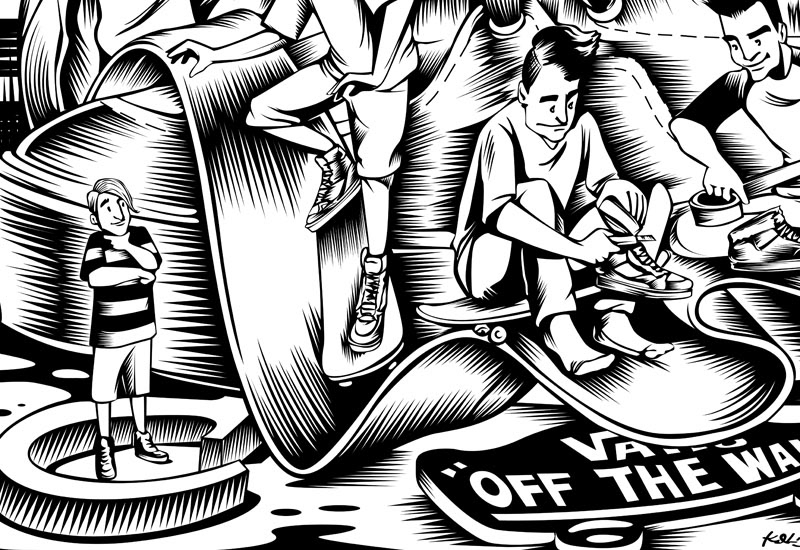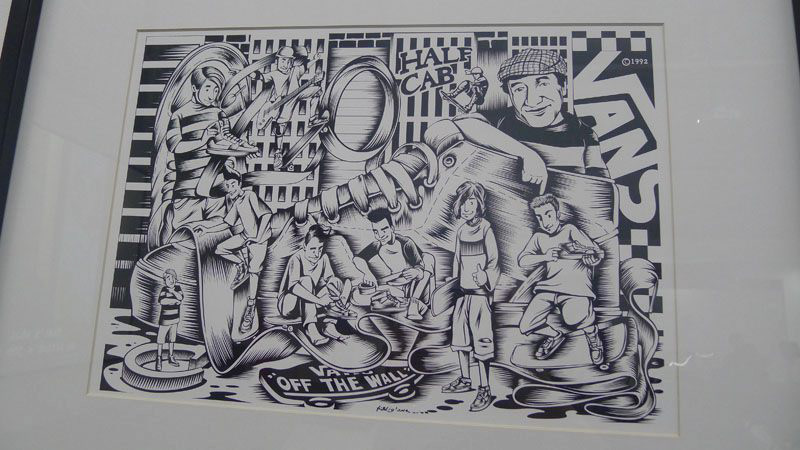 Framed final art work at the SOLE DXB event.